I'm a doctor. Here's what it's like helping terminally ill patients end their lives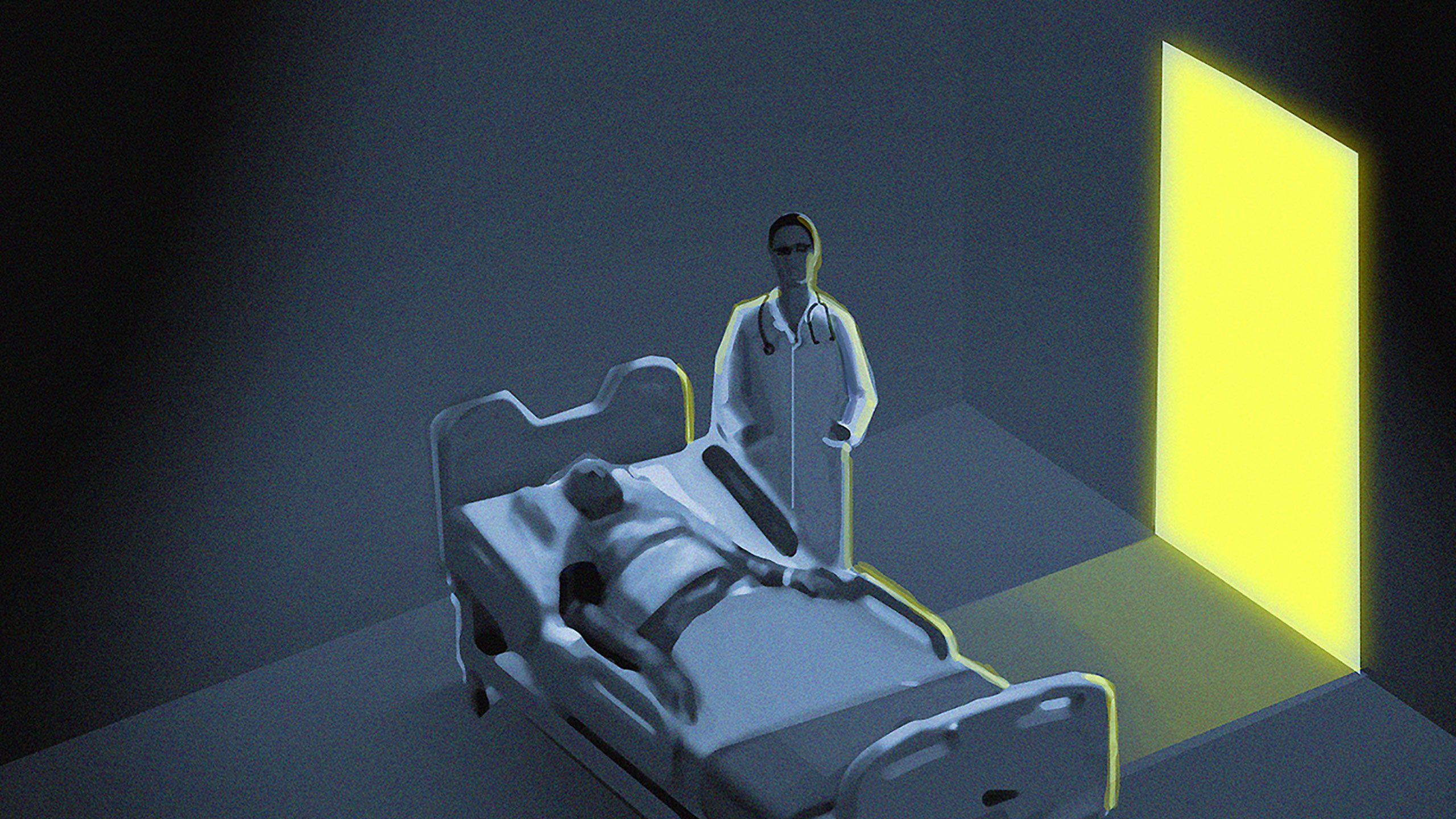 Assisted Dying has been legal in California for a year now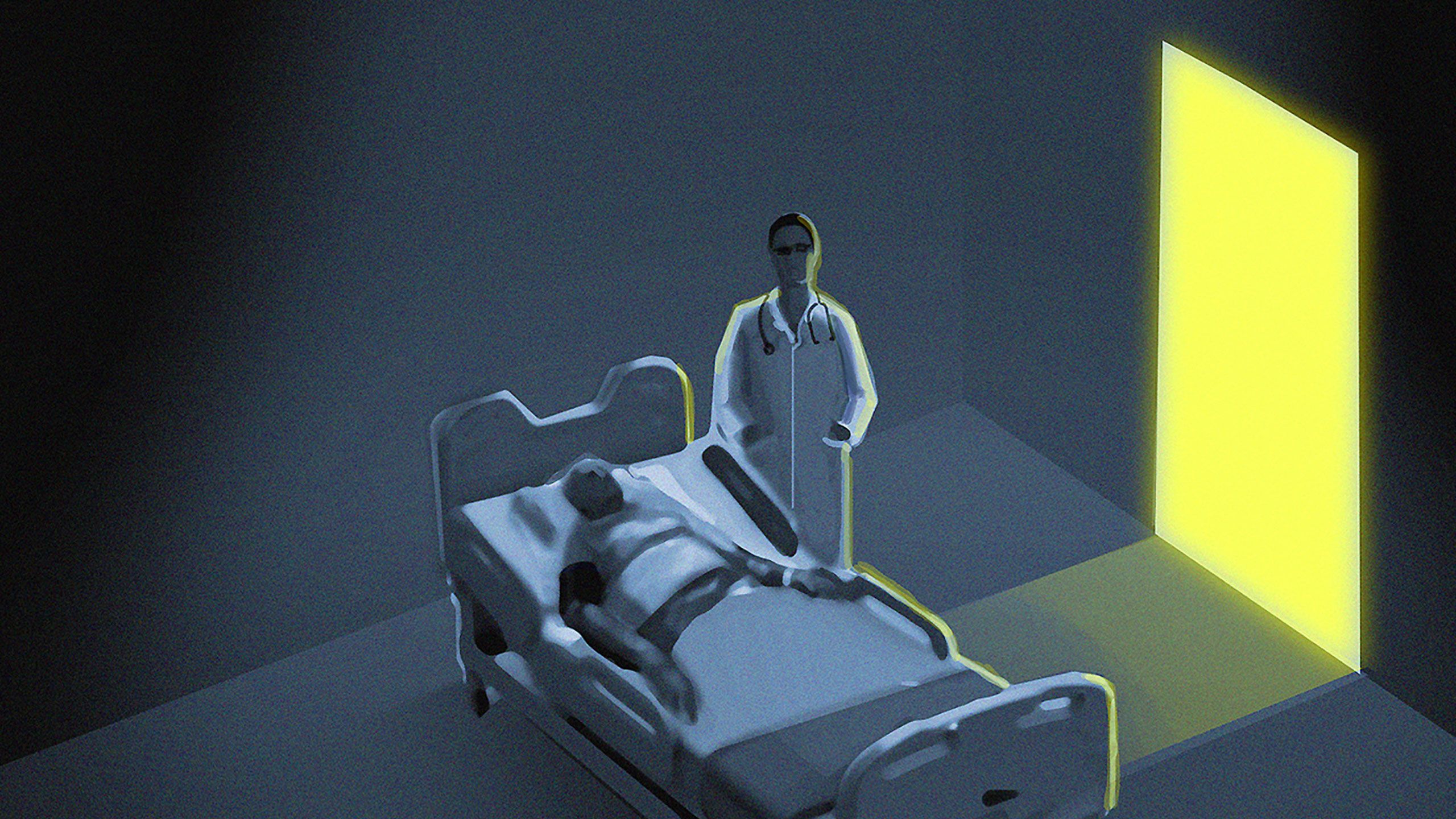 Many of my patients have been waiting for this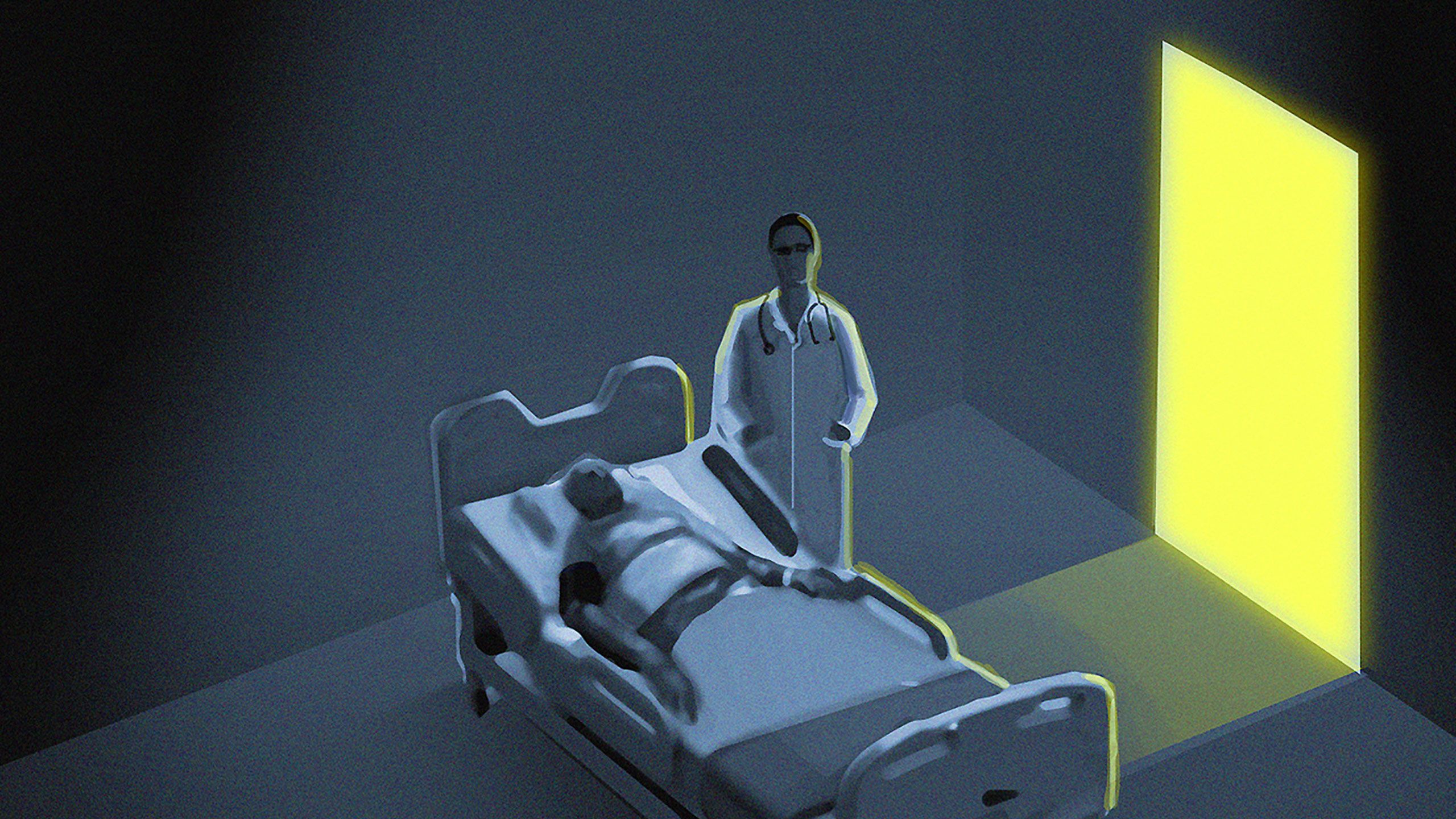 Originally published on Vox.
As usual, I held the door handle and took a deep breath so I could enter the room fully present. This time, a person wringing his hands locked his eyes on mine anxiously. "I am hoping you can help me," he puffed. "My other doctor just left me out to dry."
I sat down, rolled my chair closer to him with a smile, and shook hands to introduce myself. He leaned forward to speak, stopping every few words to rasp, "My doctor told me I was dying and there was nothing left to do to help my breathing. When I asked if he would help me die, he clammed up and told me he would refer me to hospice, but as far as he was concerned, there was no other option."
He was clearly so distressed. He was referring to California's now year-old End of Life Option law, which legalises medical assisted dying.
I did not yet have his current health records. In his profound distress, my new patient had transferred medical systems to find a primary care physician who could offer him a chance to end his life the way he wanted. I had no idea whether he fell under California's strict criteria for assisted dying.
For now, the best care was to clarify his concern and reassure him that I would support him. I am a family medicine physician — from birth to death and everything in between. Our office days may include newborn care, lifestyle approaches to diabetes, managing hypertension medications, diagnosing an undifferentiated set of symptoms, or sports physicals. In addition, we have crucial conversations about health options including through life transitions.
I turned to the patient and responded, "I'm glad you're here. I want to reassure you that I am participating in the assisted dying law. We can talk about how it works and if it is right for you among all the options for end-of-life care. I can stay your doctor no matter what." I paused for a minute, then continued: "Is it okay if we talk a little more about your concerns?"
He tried to take a deep breath and started to cough. "You see," he was finally able to say, "I am a Vietnam vet, and I saw combat and death up close. I am not afraid of death. I have looked it in the eye." He looked up again and suddenly dissolved into tears. "I'm so sorry; I am just so relieved you are here. I just…" and he sobbed for a few minutes. I held his hand.
When he collected himself, he continued, "I don't want to die –- my life is great. I have amazing kids, and me and my buddies –- well, we just have done it all."
"But," he went on, "I can barely walk. I have to tow oxygen with me just to walk to the corner store. I just don't want to die this way, all hooked up to machines and struggling to breathe. I don't want everyone around to watch me peter out, not even able to walk across the room."
This man was a wounded warrior and had clearly suffered so much.
He was tired of fighting and now, knowing he was terminal, wanted to choose a nonviolent death.
When I became a physician, I was well aware of modern medical options for end-of-life care.
I had not expected that I would be prescribing and advocating for assisted dying as an option.
How I came to support assisted dying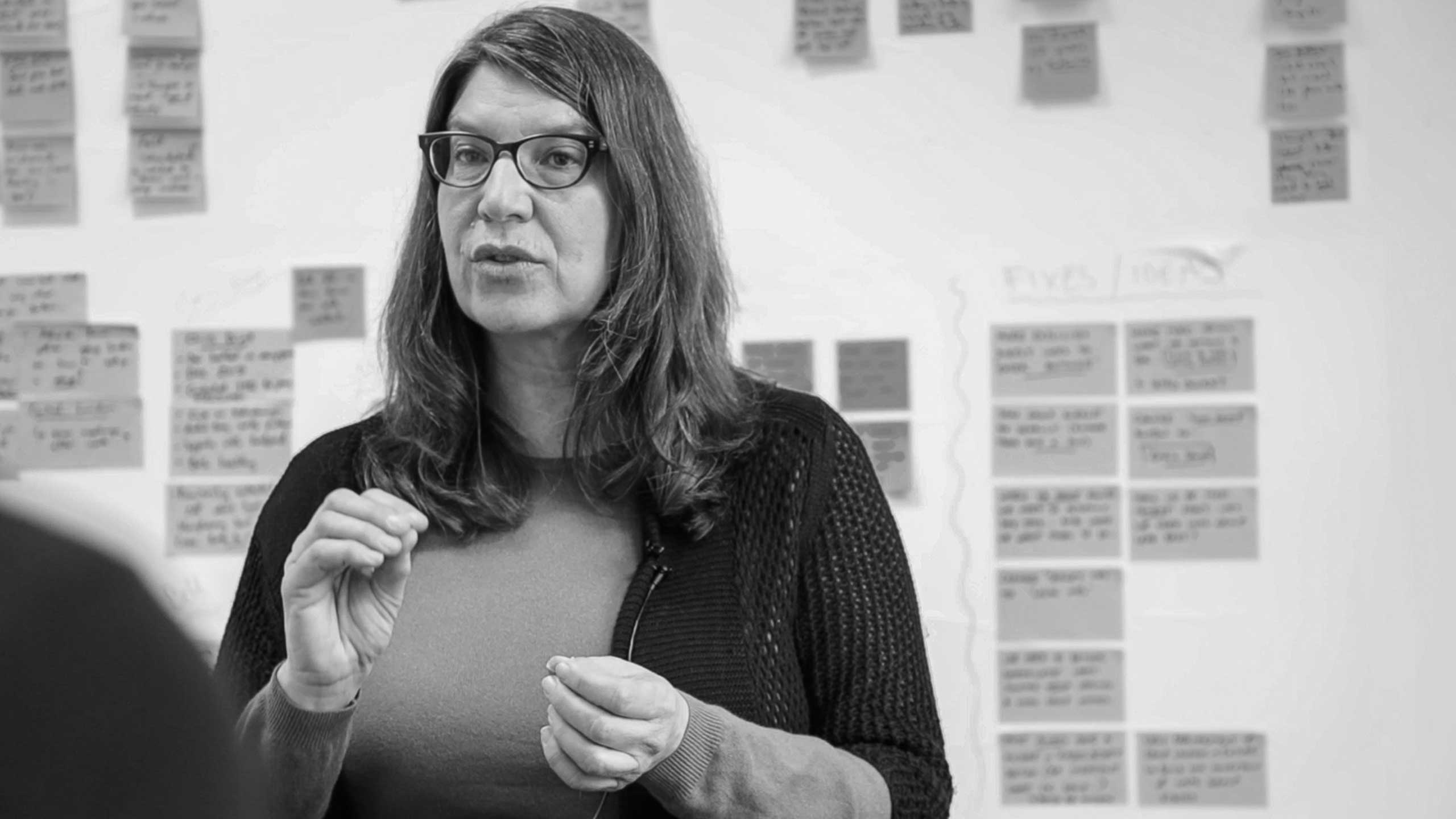 Suffering takes many forms
My understanding of that accelerated after my grandmother's death during my first year of medical school. My grandparents, both physicians in Vienna, narrowly escaped death by fleeing Nazi Europe and were clear about the importance of life and autonomy.
A professor of internal medicine, my then-healthy grandmother told us that she did not want to be in the ICU at the end of life. She said if it were legal, she might choose death with dignity, as it was then called.
When she had a stroke and aspiration pneumonia, the very physicians she had trained put her on a breathing machine, despite her clear request. My family and I sat by her for the week before she died, unable to intervene as she woke, alarmed by where she was.
Bearing witness to her death underlined to me the importance of listening to the patient's point of view.
My grandfather, an OB-GYN, stated his support for the legality of assisted dying as he was slowly dying from cancer. I remember a conversation in which he marvelled that our society had no problem giving "aid in birth" by providing medication for pain in labor and childbirth, despite higher rates of C-section and maternal and infant mortality than with "natural birth." Yet when it came to "aid in death" at the end of life, which could ease suffering once someone had a terminal diagnosis, we were resistant.
Over the years, I've had so many conversations similar to those with my grandparents. In medical school at UCSF, I had long talks with young men with AIDS about how they wanted to live the life they could in the time they had. Not infrequently they asked for assisted dying, although it was not legal.
Throughout my medical career, I've had many patients ask me to help hasten their death.
While a few have moved to Oregon in their final months to take advantage of its legality there, most could not relocate. "It is not up to you doctors to decide what my suffering is," a dear friend of my mother's told me as he chose palliative care and hospice, wishing he had the choice to end his own life in California in the final months despite excellent palliative care and hospice care.
As a doctor, I was deeply affected by his and every patient's request I have encountered. Had I not vowed to try to prevent suffering? Who was I to decide whether a woman's desire to have an epidural or "natural childbirth only" was more valid? Who was I to decide that someone's legal desire to hasten their impending death was not as valid as a "natural death"?
It's not just about using the medication. It's about having the option available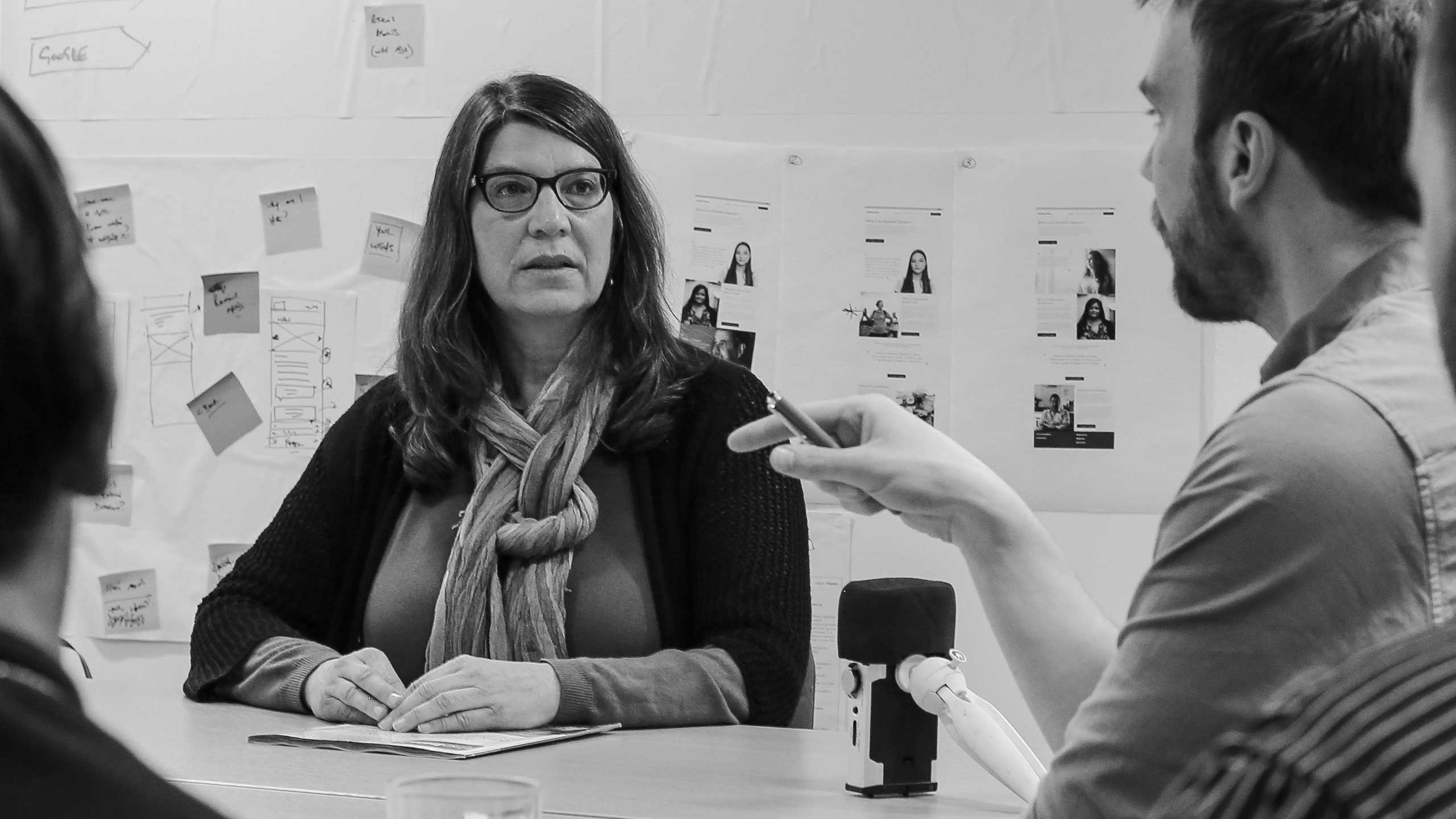 It is important to know that most people who request assisted dying medication do not use it
Fewer than one in 20 who request it end up ingesting the prescription for compounded medication for assisted dying. While the request must go in at least 16 days before a prescription can be written, it is not filled until within 48 hours of planned ingestion of the lethal medication. Much like the late referrals to hospice, many people do not know they are terminal until it is too late to have alternatives.
Most requesters go on to choose other options that the discussion opens up for them, such as palliative care (relief of symptoms for quality of serious illness or end of life that is neither life-prolonging or life-shortening) and hospice care (just caring, not curing, at end of life). Others simply die before crucial conversations have occurred; many people do not know they are terminal until it is too late to use assisted dying.
The law facilitates a better dying experience regardless of whether they qualify for and choose assisted dying.
The law facilitates a better dying experience regardless of whether they qualify for and choose assisted dying, simply by enabling physicians and patients to have that conversation.
As has been documented for several decades in Oregon and now in California, most patients are profoundly relieved by the simple fact that assisted dying is available, and that empowers them to prepare themselves and their families.
When I spoke with my mother at the end of her life, she shared with me something I have heard from every person I have had the conversation with: To have the option of medical assisted dying among all options provides unimaginable peace of mind and empowerment.
When the California law was proposed, I decided to embrace the empowerment of my patients in illness and health, at the beginning of life as well as the end. Assisted birth and assisted death feel commensurate, in my view.
Several times, I have had tough conversations with people who do not qualify. The law requires that patients are terminal with less than six months to live, can take the medication on their own, and have the capacity to make their own medical decision.
Therefore, people with diagnoses like Alzheimer's disease and other dementias do not qualify. I regret that better options aren't available for these patients. However, I believe that learning from current legally defined conditions is important. We need to make sure no one is coerced or chooses assisted dying when they don't have the capacity to make the decision for themselves.
Not all physicians are comfortable prescribing. I know from training other physicians that some do not yet feel they are adequately trained. Some practice in "opt-out" organisations, such as Catholic health systems, and others do not believe in the ethics of assisted dying. Others may think the administrative aspect of documentation or forms are too onerous — even though they are simpler than infectious disease or domestic violence reporting. If a patient's request for assisted dying is at odds with their physician's values, they have to try to find a participating physician. That's pretty stressful to do while terminally ill.
As California moves into its second year of legal assisted dying, it's clear that for the most part, physicians are hesitant rather than resistant.
Those who support the option or are neutral may be hesitant because it's a new field in which they don't already have training and expertise.
Just as with sterilisation procedures such as vasectomy, medical groups and physicians whose values do not concur with the law will opt out. Eventually, more doctors will adjust to the new law.
At the end of the day, it's our duty to listen to our patients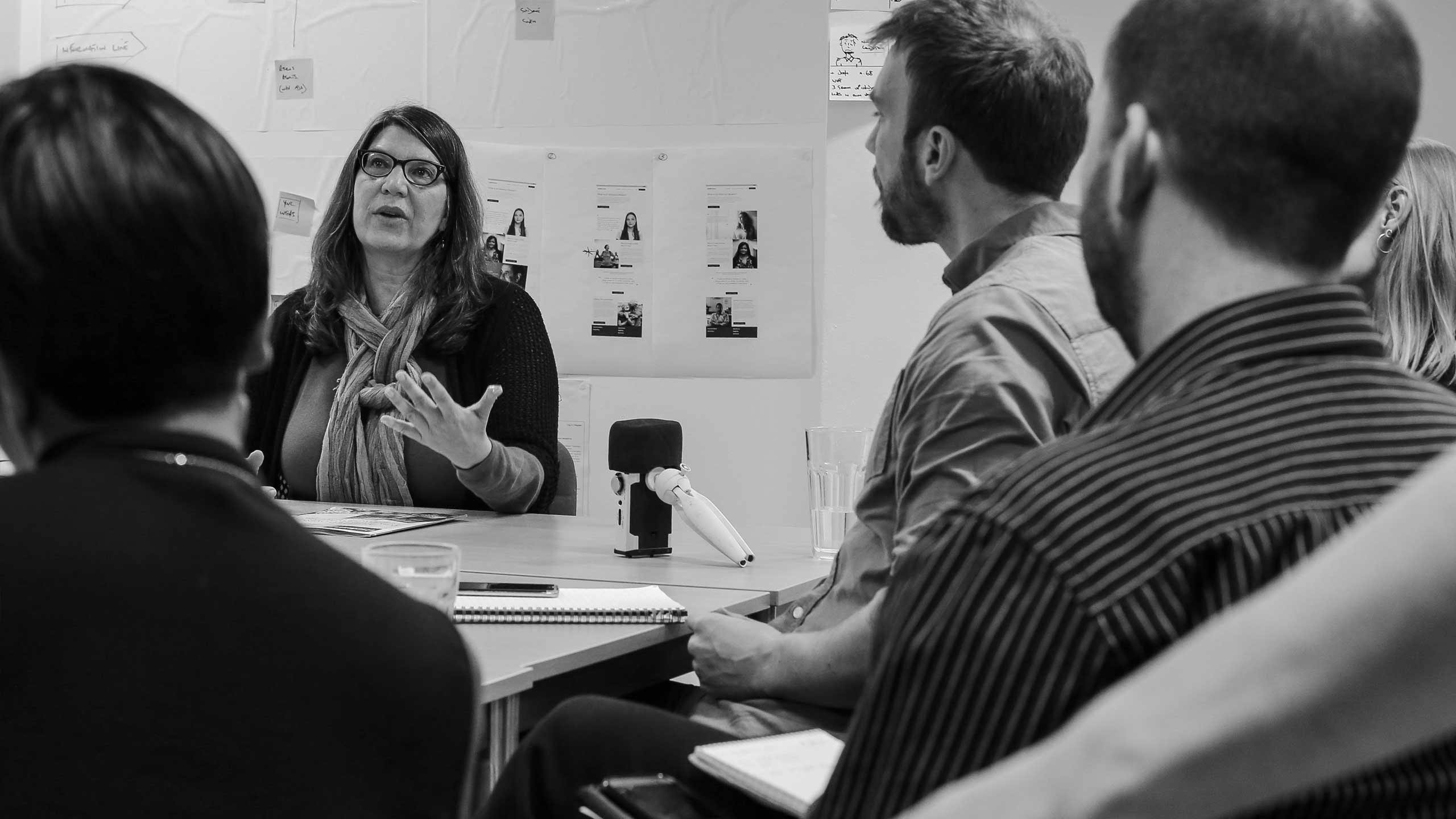 I believe a physician cannot determine what constitutes suffering for our patients
In fact, our oath demands us to listen carefully to our patients and not judge.
Assisted dying is now legal in Oregon, Washington, Vermont, California, Montana, Colorado, and Washington, DC, covering nearly 20 percent of adult Americans. For the majority who request assisted dying, the simple knowledge of autonomy at the end of life has proved to relieve suffering.
In addition, clear evidence shows that it reduces the number of people who die in hospitals, hooked up to machines — a death most people likely would not choose — and actually increases use of palliative care and hospice. My institution offers the full range of options to prevent patient suffering at the end of life. From birth to death, I am able to support my patients.
After meeting with my Vietnam veteran patient, I confirmed through medical records that he had been given less than six months to live. He met all other requirements. After the 15-plus-day waiting period, I documented his second request. He has seen the consulting physician who validated my evaluation that his prognosis and capacity to decide and self-ingest align with the request.
When and if he does decide to use assisted dying, he will fill out a final attestation within 48 hours of ingesting the lethal medication that affirms he desires and is capable of self-administration. Then, and only then, will I prescribe the compounded medication that includes opiates, sedatives, and a few other medications that cause the patient to fall into a coma and die comfortably in their sleep, usually within several hours. The cause of death on the death certificate will be the underlying disease, not suicide, by law.
My patient has chosen to focus on palliative care and hospice, for now, so that he can enjoy his kids and his buddies as long as he can. Patients requesting assisted dying want to live — just not in a way that they experience as suffering. He is pretty sure he will ingest the medication to hasten his death when his suffering outweighs his desire to live, but for now, with our help, he is simply living the life he has to the fullest he is able.
Dr. Catherine Sonquist Forest is a local Santa Cruz family medicine physician who currently is the medical director of Stanford Health Care at Los Altos and an assistant clinical professor of medicine at Stanford School of Medicine. She authored the resolution for the California Academy of Family Physicians that helped move the organization to a neutral position and allowed the representatives of the people of California to pass the End of Life Options Act. She speaks widely to physicians and lay Californians about implementation of the EOLA.